Gato Island is one of my favorites when I visit Malapascua. It's about 45 minutes by boat from Evolution. It's a day trip. After the first dive, lunch is served. After lunch there is a second dive, then return to the dive shop. It's a protected breeding area for the sea krait (sea snake) and I've seen them on a regular basis. It's a great spot for nudibranchs, ornate ghost pipefish, and frogfish, as well as white tip reef sharks. One dive will normally include the "Tunnel" where you enter on the northeast side of the island and exit on the west side. I've often seen sharks in the tunnel on the west side. This is "technically" a cavern dive. You're diving in an overhead environment, but you never completely lose light from one opening or the other. It's relatively safe as the chance of a silt-out is nil and you can't get lost. It is quite dark in the middle so a light is a necessity!
Our guide for this dive was Gino. When I returned to diving in 2014 after a break of almost 4 years (I was working in the middle east for a big chunk of that), I made a trip to Malapascua Island and stayed a week. Gino was my guide for almost every dive that week and took very good care of me. It was Gino who spotted a warty frogfish on a night dive that was maybe an inch and a half big. On another night dive he pointed out a tiny juvenile bobtail squid smaller than my fingernail! He is an amazing spotter!
As with Monad, everyone starts gearing up as we approach so that as soon as we arrive, we can jump in. It was just Gino, myself, and one other diver. My dive started at 10:50 AM. We started through the tunnel and right near the entrance I spotted an anemonecrab. Crabs are quite common in the tunnel. Not unexpectedly, as we exited the tunnel, there was a white tip reef shark, actively moving about.
There are a number of swim-through's we passed through as we made our way around. I photographed a cowrie with it's mantle partially extruded, then a banded boxer coral shrimp under an overhang. Then we came upon three cuttlefish. We stopped and observed them for a few minutes. I took a few photos and then switched to video. Perhaps it was two males and a female? As I was videoing, one cuttlefish appeared to violently go after the other one. I reflexively tightened my grip on my housing and my thumb stopped the video! The one cuttlefish decided to depart the area and the attacking one came back. We looked at each other and shrugged, that was interesting.. then continued with our dive.
It was a very nice dive. Gino spotted an ornate ghost pipefish near a crinoid, I found a couple of nudibranchs, and a pufferfish, lionfish, scorpionfish, more nudibranchs. I would end up photographing 8 different species of nudibranchs at Gato! This first dive at Gato ended up being 58 minutes with a maximum depth of 64 feet and a water temperature of 77F. Very nice dive!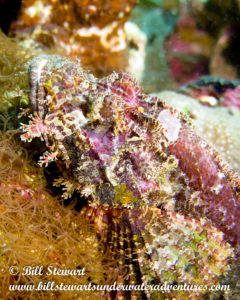 For lunch we had chicken with a nice curry sauce, vegetables and rice. There were bananas for dessert. Lunch out of the way we waited until we'd had an hour surface interval, then started gearing up for the second dive. We started our 2nd dive at 1:07 PM. The second dive was more of the first. More nudibranchs, pipefish, lionfish, an octopus, hermit crab, a seahorse, and a nice frogfish. Another white tip reef shark, this one sleeping. Dive time was 50 minutes with a maximum depth of 72 feet. Water temperature was again 77F.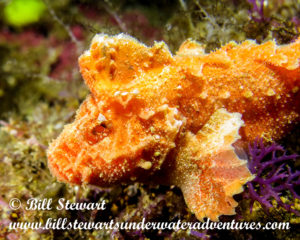 As we were getting back to the boat, my buddy who we were diving with told me he was sorry he'd dropped the light I'd loaned him just before the dive. He was very apologetic and said he'd buy me a new light. I told him not to worry about it as these things happen. Gino said he'd go back and look for it. We were both saying there was no way he would find it. By the time Gino's head popped up we were already back on the boat and had our gear off. I was standing at the bow as Gino swam back. As he approached the boat, I said, "didn't find it did you?". His response was to hold up the light! The ability of Filipino dive guides continues to amaze me even after all these years!
Once everyone was back on-board we got underway back to Malapascua Island. We were back before 3:30. I had brought all my chargers with me that morning and left them in the office at Evolution. As soon as we were back, I gave everything a quick rinse and then dried it off and started pulling batteries. I wanted to allow them to charge as long as possible before heading out for the night dive later. I had a bit less than 2 hours so I was hoping for the best!
I ended up at the bar in The Craic House having a mango shake and working on photos since I had also brought my laptop and left it in the office. I did a bit of writing and killed time waiting for the next dive to start. After an hour I started checking my batteries. At 5:15 we had the brief and by 5:30 we were on our way to Pipefish Bay. It's very close so we started gearing up almost immediately once we were on the boat. There were 4 people diving plus the dive guide.
My dive started at 5:48 PM. Alex was the dive guide again. It wasn't quite full dark yet, but it was close enough. I think I enjoy this time for the same reason I enjoy Monad Shoal in the morning. At twilight, you get that mixture of day and night. We see activities associated with both. My first photo was a nudibranch, Chromodoris magnifica. There were pipefish everywhere, making "Pipefish Bay" an apt name. Lionfish were still out and about. The usual assortment of crabs were in abundance including hermit crabs and anemone crabs. I spotted a twinspot lionfish, a fish I rarely see during the day. That was followed by a pair of ornate ghost pipefish. There were rabbitfish, and banded boxer coral shrimp of which I saw several throughout the dive. All in all a very nice dive. I ended up with a 60 minute dive with a maximum depth of 46 feet and water temperatures at 79 degrees Fahrenheit.
By 7:15 we were all back at Evolution. I rinsed my camera gear, wiped it down and removed my camera. Then closed it back up. I ordered dinner and had a beer and reviewed photos while waiting for it. Once I'd finished dinner, I headed for my room at Sharks Tale. It had been a long day and I was getting up early again the next morning to go dive with the thresher sharks again. Once I reached my room, I put everything on charge, grabbed a shower and went to sleep.
My alarm woke me at 4:15 AM on Saturday the 25th. My last dive day of the trip as I was headed back to Cebu City the next day. I got up, washed my face and got dressed. I set up my camera which basically consisted of inserting a fully charged battery into my camera, and then inserting the camera into the housing, and then closing it up.
When I was ready, I walked out my door and down the stairs, carefully because it was still dark outside! There are no streetlights in Malapascua (no streets really as there are no 4 wheeled vehicles that I'm aware of). Lot's of paths cross and cris-cross the island. A flashlight isn't a bad idea! Evolution is about a 5 minute walk from Sharks Tail. I was at the dive op about 10 minutes early for the 4:45 AM dive brief.
The process in the morning runs pretty much the same everyday. After the brief the process from the day before repeated. After boarding the boat and checking our boxes, the boat got underway for Monad. This morning our guide was Jo, another long time guide at Evolution. I remember doing a dive with him at Gato Island last year and we were followed by a group from another dive shop. Jo would spot something and I'd start taking photos. I'd look over my shoulder and the guide from the other shop was there looking to see what Jo had spotted 😀 I'd look over my shoulder as I finned away and he'd be showing his group what I'd just photographed. This happened a few times and we had a good laugh about it back on the boat! At 5:46 AM (a whole minute earlier than the day before) I was starting my first dive of the day.
This morning as the day before, visibility was about 30-40 feet. Unlike the day before, we were looking at sharks almost the entire dive! When we reached the first viewing station, we saw sharks almost immediately, what appeared to be 2. They circled in and out of sight for several minutes, then they were gone. We moved on to a second viewing spot. On our way there a shark crossed in front of us. After reaching the second viewing spot, again within a few minutes, we had a pair of sharks circling in front of us which we were able to observe for several minutes. Likely we saw at least 5 sharks. I say likely because reality is that while they were circling in front of us, they were circling in and out of view due to visibility. It's often difficult to know exactly how "many" sharks you've seen because of that. Unfortunately, this morning I didn't have a shark come close enough for a really sharp photo, but it was still awesome just to see them! I ended up with a 44 minute dive. My maximum depth was again 77 feet and water temperature was 80 degrees Fahrenheit… a degree warmer than the day before.
My second dive of the day was at Bugtong Bato. As one of the dive sites around Malapascua Island itself, it only takes about 15 minutes to reach there from the resort. Bugtong Bato is a small pinnacle. The top of the pinnacle is at about 50 feet and covered in corals. It descends to a sandy bottom at around a 100 feet. I really enjoy this dive site. There is a large school of batfish that hang out there and plenty of macro opportunities. For this dive we had Gino again. It didn't take long for him to spot a nudibranch for me and by the time the dive was over we would find six different species, including a couple I'd not seen before! Also spotted plenty of fish, including rainbow runner, snapper, cardinalfish. Gino spotted a nice snowflake moray eel (Echidna nebulosa). Not uncommon, but not as common as the white eyed moray that I see on a regular basis in the Philippines. All in all a nice dive that ended up being only 36 minutes as we spent a bit too much time near the bottom of the pinnacle. Maximum depth was 86 feet and water temperature was 78 F.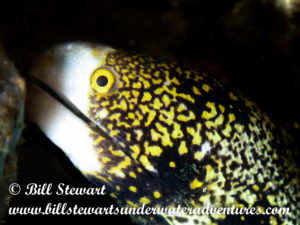 Butong Bato would be a good dive for nitrox although I don't normally dive nitrox much these days. Not because I don't see the advantages of it, but because I'm normally diving so much that it would just add up to less diving for me. I'm "retired" now and I have to watch my budget sometimes so I can continue to travel and dive. Having said that I do still occasionally dive nitrox, but usually only if I'm diving in a group of people are using it.
After we the dive we headed back to Evolution and I had a leisurely lunch at The Craic House. It's probably one of the best restaurants on the island, which probably explains why I eat there so much!
The last dive of the day was at Deep Slope. The briefing was at 1:15 PM and we were underway shortly after. Deep Slope lies off the northeast tip of Malapascua Island. The plan was to follow the mooring line down, then make our way around a short wall and then up a sandy slope back to the top. We had Gino as our dive guide once again.
Right at the beginning of the dive we saw a dragonnet. I still haven't figured out the exact species so if anyone would like to help I'd appreciate it! Again lot's of life here around Malapascua Island. Next was a nudibranch, then a pair of banded pipefish. Grouper, lionfish, a toby, another nudibranch, and then a white eyed moray. A twin-spotted lionfish, then another white-eyed moray. Yet another nudibranch, a cuttlefish, then a pair of filefish. A fifth species of nudibranch, wrasse, cowfish, and a school of catfish fry. The dive ended up being 54 minutes with a maximum depth of 71 feet. Water temperature was again 80 degrees Fahrenheit.
That night I packed after dinner and went to bed early. The next morning I settled my bill at Sharks Tale, then went and did the same at Evolution. I decided that although I was going to take a break, that I would come back to Malapascua Island after attending ADEX in Singapore. I left my dive gear and my underwater photography gear at Evolution, rather than carry it. The next morning after breakfast, I headed to the ferry terminal at the port. I purchased my ticket for a 100 pesos. As it was low tide a small boat took us out to the ferry that was moored in deeper water. 20 pesos for the trip out. We were dropped off at the old pier in Maya. I was lucky to catch a ride with a fellow American who was hiring a taxi for the trip back. 1500 pesos, but we were in Cebu City in just 2 1/2 hours, half the time of the bus! I checked in too Kiwi Lodge. After cleaning up and resting for a bit, I grabbed a taxi to Ayala Mall and had a bite to eat. Then called it an early night.
The next morning I was up early for the free breakfast. The desk sent someone to wave down a taxi for me. I was on my way to the airport by 7:30 AM As expected, taxi fare in a white taxi ended up being significantly less than it was in the yellow taxi. Only a 184 pesos!
In Cebu as at other airport in the Philippines, I passed through security, including metal detector and baggage x-ray before going to the check-in counter. Since I had no bags to check, I'd checked in online and took a screenshot of my boarding pass and saved it on my phone. I went directly to the gate passing through security again before going to the area of the gates. My flight was at 10:35 AM and I reached Clark International Airport in Pampanga a little after noon.
My trip had started on March 9th, the day after my cardiologist agreed that I had recovered enough to dive again after my heart attack in November while transiting Singapore (read about it elsewhere in my blog). I started in Puerto Galera, then Subic Bay, followed by Moalboal, and finishing in Malapascua. 21 dives in two weeks.
Time for a break!
Next I'll be writing about my weekend at ADEX (Asia Dive Expo) in Singapore. Then my return to Malapascua Island and weekend in Dumaguete competing in the annual "SEA (Small Exotic Animals) Philippines" photo contest.
I hope you enjoy reading my blog. If you have, don't miss my next post! Visit the "Subcribe" page and sign up now. It only takes a moment. Lot's more coming! 🙂